01684 891324
270c Wells Road, Malvern, Worcs. WR14 4HD
Welcome to the Website of
STEVE PIKE D.O., Dip. R.M.
Neuromuscular Massage
PAIN RELIEF THERAPY
Welcome to my website. I am a former Osteopath, now specialising exclusively in Neuromuscular Massage - a safe and non-forceful therapy for relieving chronic (long-term) pain and enhancing general health.


I have been in full-time practice since 1989 and have treated thousands of clients over the last 30 years. I look forward to helping you achieve less pain and a better quality of life



Based in Malvern Wells, Worcestershire, Steve Pike Therapies is easily accessible not only for the City of Worcester but the towns and cities of North Gloucestershire including Cheltenham and Tewkesbury.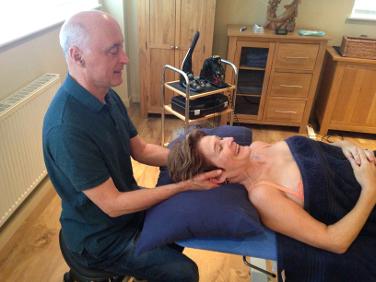 STEVE PIKE THERAPIES -
01684 891324